Want to win more sim races?

Download the FREE How to Win at Sim Racing eBook. It's simple, easy-to-use, and based on my coaching of thousands of drivers – both sim and real-world, including Indy 500, Le Mans, and NASCAR winners. – Ross Bentley, Speed Secrets
What's Inside?
What Makes the Best, the Best?
Practice Strategy
Driving Techniques
Racecraft
Mental Game
Practice Drills
Read on your smartphone, tablet, or print out the PDF and keep nearby your sim.
Written for sim racers of all levels, using any type of equipment & software. Well, any sim racer who wants to improve, at least!
Over 30 pages & dozens of images. Most importantly, 4 of my most-effective, practical practice drills that will make you a consistently faster sim racer.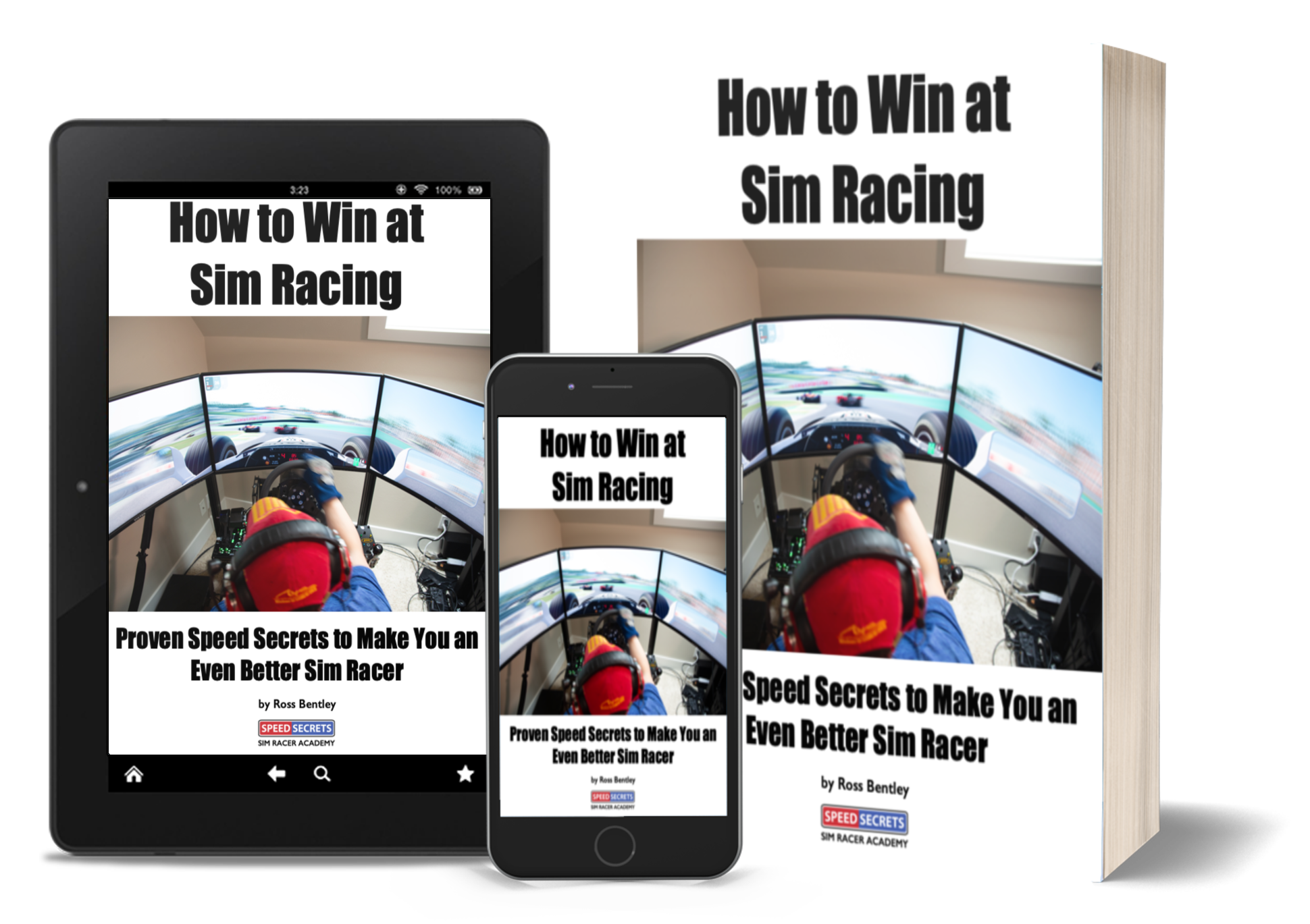 Note: If you do not see a signup box above, your internet browser settings are blocking it. No worries, because you can click here to get to it.